City of Sydney


A new campaign for Green Villages
I was recently approached by FROST* Collective to bring their Food waste campaign for Sydney to life. 
FROST* created a strategy to dramatise the key insight of one in five bags of groceries ending up in the bin, in Sydney. This is the primary message in the campaign followed by a directive to drive the audience to the website to learn more. From a creative point of view, FROST* visualised the design solution as a headline, 'Leftover Lover' or 'Easy Freezy', designed as an attractive, even edible, visual execution in 3D illustration.
This is where I came in with the 3D modeling and rendering of the food to create the visuals needed to bring their idea to life.
Bringing the idea to life
For their concept to be beautiful as well as effective, the type was to be 3D generated, based on the following design style and supporting visual references:
Emulate surreal still life photography
Illustrations capture a snapshot of food being thrown in the air. The kinetic energy of the food adds int

erest and excitem

ent
Viewer's perspective of the suspended ingredients forms the letters
Different background and colour options for the posters.
Final art work and posters on display in Sydney
Concept sketches and previsualisations
Making of a comp work before hand over.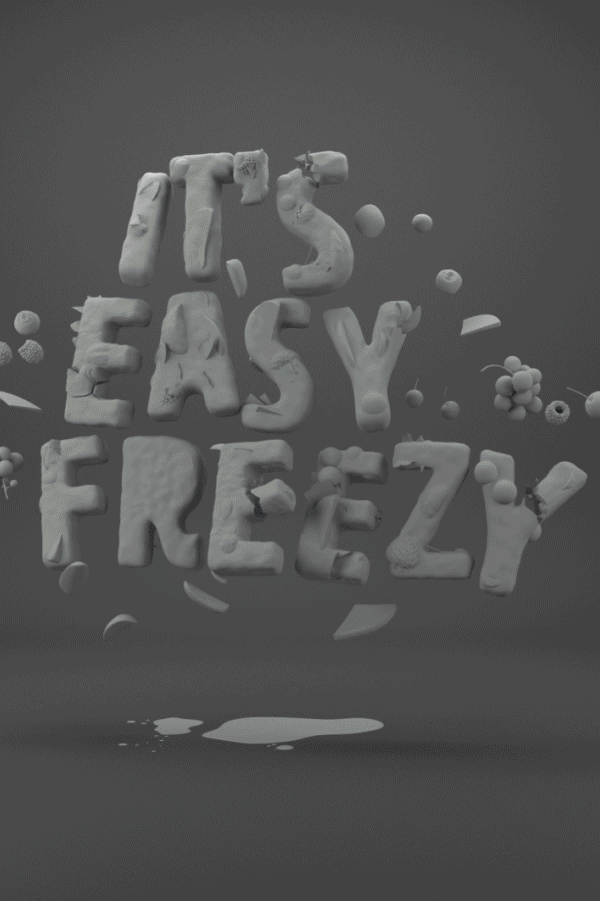 Please like, share and appreciate.